Product Lust: Shampoos and Conditioners For Washing Your Virgin Hair (weave)
Product Lust is another weekly feature of Hair and Beauty products that are must haves or new on the market that Savagely Yours may or may not have reviewed quite yet. Check back every Thursday to see what's hot and what's not in the world of H&B products, and follow the blog to catch any reviews of the products you see mentioned! 
Washing your weave ( Virgin Hair , if you must) can seem as a daunting task to some. To others you're quick to use what you may apply to your own regular hair and you're content. The truth is… what you're washng your hair with can have a huge affect on the quality and shelf life ( if that's the right term) of the hair you've just spent much of your check on! I understand! If no one else has you, We got you *in my BET voice*. Here is a list of  Shampoos and Conditioners For Washing Virgin Hair Weave.
Suave Professionals Almond & Shea Butter
This is a product I, myself have actually put to the test! Yes this stuff as cheap as it is. works wonders. Both the Shampoo and the Conditioner offer a moisturizing formula and leave your hair smelling so good . If you don't love it, let me know and I will surely eat my words.
Garnier Fructis Moisture Works 
Another amazingly fortifying system that leaves hair strong and won't dry your hair out , say if you need to wash your hair more than once a week! If you flat iorn excessively or use heating tools this system  boasts that it will rehydrate and also repair your damaged hair.
 Organix Sulfate Free Hydrating Macadamia Oil Shampoo & Organix Sulfate-Free Repairing Awapuhi Ginger Conditioner
Looking for a sulphate free shampoo and conditioner for weave? Here it is.. All of the organix systems are raved about, but I added these to the list because for your curly. wavy, and textured hair it will help to make sure those curls bounce back . Now you have to be realistic about your curls, so if you're hair isn't grade AAAA don't expect to flat iron continuously and the curls to bounce back! 
Nexxus Therappe Luxurious Moisturizing Shampoo & Nexxus Humectress Ultimate Moisturizing Conditioner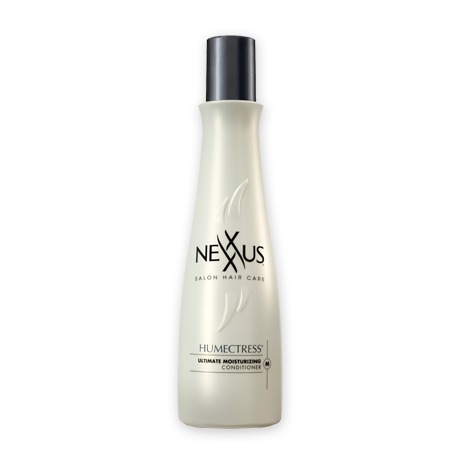 If you're looking for the splurge on a Drugstore brand look no further than Nexxus. This system really needs no explanation, it does everything it claims to do!
Quick Note: As you should know weave needs moisture, and tons of it! The problem with some products is that they do not provide the intensive moisture needed to sustain your weave, and tend to dry it out! But wait your hair needs to be shampoo'd to; even under all those wefts and braids you still need to manage to cleanse the hair of unnecessary dirt and oil. 
 Hope this helps you on your search! I plan on reviewing the Organix and Nexxus options but if you've had experience with any of these products, I'd like to hear your reviews. Drop them in the comments!
-Savage
image: renownhair