It Doesn't Have to Break The Bank : 4 Budget Friendly Winter Date Ideas
We all know how draining the holidays can be to our pockets. It seems Christmas keeps getting more expensive the older we get!  But that doesn't mean that you can't treat your mate to a quality date though ( trust me I reformatted this sentence 4x's trying not to sound cheesy. Didn't work) ! If you're looking to have some fun with your significant other I've got 4 romantic , and rather cute I must say, budget friendly winter date ideas that just may do the trick:

Read A Book
Yes, R-E-A-D. Take a trip to the local Barnes & Nobles and pick up a book you both would enjoy. Wether it be Erotica, Fantasy, Self Help, Advice, Sports, whatever!  Buy the book, take it back to your place , grab a blanket, snuggle up, and choose the better reader of you two to make the words come alive. Provoke thought, inspire dialogue, and/or set the mood with whatever good read you choose. Do something different, read a book with your boo. Here are some quick options if you haven't a clue where to start: Sons and Lovers – D H Lawrence ,Lolita – Vladimer Naborkov , A Game of Thrones -George R. R. Martin, The collected poems of Langston Hughes, Song of Solomon-Toni Morrison, Zane's Z-Rated: Chocolate Flava 3, The Bible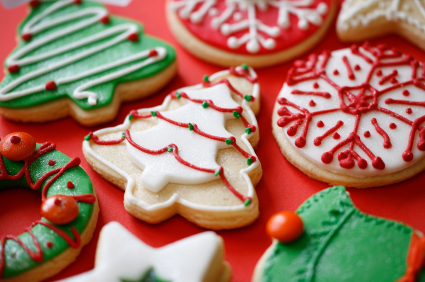 Holiday Cookie Baking & Decorating
Um, who doesn't like cookies?! Chef it up in front of a hot oven and bake cookies from scratch! The keyword there being "from scratch". Get all the necessary materials needed to create your favorite cookies, turn on some Christmas tunes  and get to it. Be sure to pick up some fun holiday themed cookie cutters, frosting, sprinkles, ect to add the extra umph to your homemade cookies. Here are some recipes to get you started : Sugar Cookies Oatmeal Cookies Chocolate Chip  Homemade Oreo Cookies
Nahbucks & Netflix
Invite your boothang over for a Nahbucks & Netflix night. What is Nahbucks you ask? Nahbucks is the faux Starbucks you'll have awaiting in your kitchen!  Yes, you can create those lovely Starbucks concoctions yourself! Be your boo's personal barista and whip them up a hot treat to go along with a movie of their choosing. Be sure to know if your lover prefers skim milk, no milk, soy milk ect or this could go south fast!  Here's some heated love potions to get the mixing: Homemade Holiday Spice Pumpkin Latte, Homemade Gingerbred Spice Latte, Homemade Starbucks Caramel Brulée Latte,  Homemade Eggnog Latte
Let's Play A Little Game
Heck yes! A game night with your man/woman, where the stakes are high ( insert evil laugh). On a cold friday night turn up the heat and break out the Jenga! or Uno or Monopoly, or whatever game you choose. The options with this one are limitless. You can play strip poker , write tasks on your Jenga blocks *wink*; Or just play a board game for the intent and purpose that these games were created, FUN. Add in some liquor and this could get dangerous. Ha!
And that's all for this list! Need more dating inspiration check out some more ideas here.